A Celebration of Our Volunteers
National Volunteers Week (Volunteering Victoria) may have ended, but the celebration of our amazing Bicycles for Humanity Melbourne volunteers has not stopped.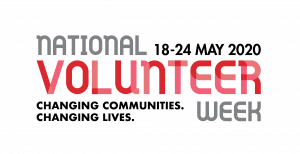 In 2019 we had over 120 volunteers at six packing days, leading to 1,422 donated bicycles being sent to Namibia in three shipping containers. This year, we are well on our way to breaking this record. Of course, none of this would be possible without our volunteers.
Our selfless volunteers keep the wheels spinning here at Bicycles for Humanity Melbourne (pun intended)! Whether its collecting bicycles, donating them, packing them up or the often overlooked behind the scenes work, one thing is for sure- Bicycles for Humanity Melbourne would not be able to function without our volunteers.
COVID-19 has hit the world with a lot of uncertainty, but one thing has remained the same- the wholehearted dedication of our amazing volunteers. Whilst social distancing restrictions threw some pretty tricky obstacles in our path, we were able to overcome them with the help of some of the brains (and brawn) behind Bicycles for Humanity Melbourne.
With the help of our incredible volunteers from Men's Bike Shed, we were able to pack 105 bicycles into one of our containers, all whilst maintaining the important 1.5 metres distance.
Neil Harris has also demonstrated that nothing will stand in the way of a volunteer's commitment to help out. Neil collects old bicycles from his surrounding neighbourhood and then refurbishes them for pickup. In this past month alone, Neil has donated a whopping 45 bicycles to us!
A lot of the time, volunteers have to learn what to do on the job. There's no strict instruction manual when things veer off track and need a solution. Often, this can be challenging and requires a bit of creativity to get the job done. Gerard, from the Dingley Men's Shed, is a perfect example of this. Gerard regularly volunteers for Bicycles for Humanity, and has, amongst other valuable contributions, helped fit the roof of our storage space.
Gerard demonstrated great innovation when we received a request from Namibia for a Wheel Truer. To fulfil this request, Gerard impressively taught himself some welding skills and created the Wheel Truer above!
Our volunteers constantly astonish us with the great skill, care and adaptability they apply to their role. They are the pillars of Bicycles for Humanity Melbourne, and we are forever grateful for the work that they do.